If you were able to catch me at the bookfair at my fairly interesting talk about Digital Painting… then you'd have seen the artwork I was doing then.
This is how far it's been developed.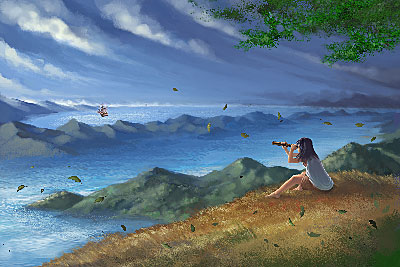 So far developed that I'm deciding between variations…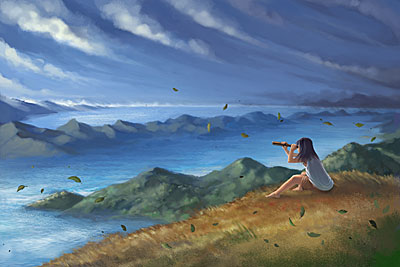 With the tree or without? With the ship or not? Provide your comments on which I should pursue and why. Thanks!